ODA projects
MINDECO has a wealth of experience in the mining, hydrological and environmental fields. Utilizing the techniques that we have developed, we provide technical support through ODA (Official Development Assistance) for developing countries and countries that are transitioning to a market economy, and contribute to mining promotion and economic development that give proper consideration to the environment.
ODA flow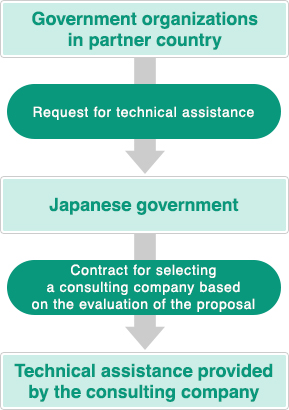 Request for technical support
A partner country submits a request for intergovernmental support to the Japanese government.
Selecting and contracting consulting companies based on evaluations of proposals
One of the things that the Japanese government does when it decides to provide support for a project, is to publicize the decision. Then consulting companies submit detailed proposals for surveys to the Japanese government.
One or more companies that can provide technical support are selected based on the contents of the proposals.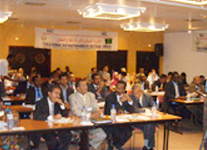 ---